Customize your Hickory White furniture by adding a personalized hand decoration to any piece with custom finish options. These embellishments are designed and handpainted by our American artisans. No stencils, no machines; every piece is a one of kind masterpiece, designed by you.
Select Border or Panel Option
Border Options
Panel Options
Monogram
For Monogram Option, choose door panels, case tops, or drawer fronts.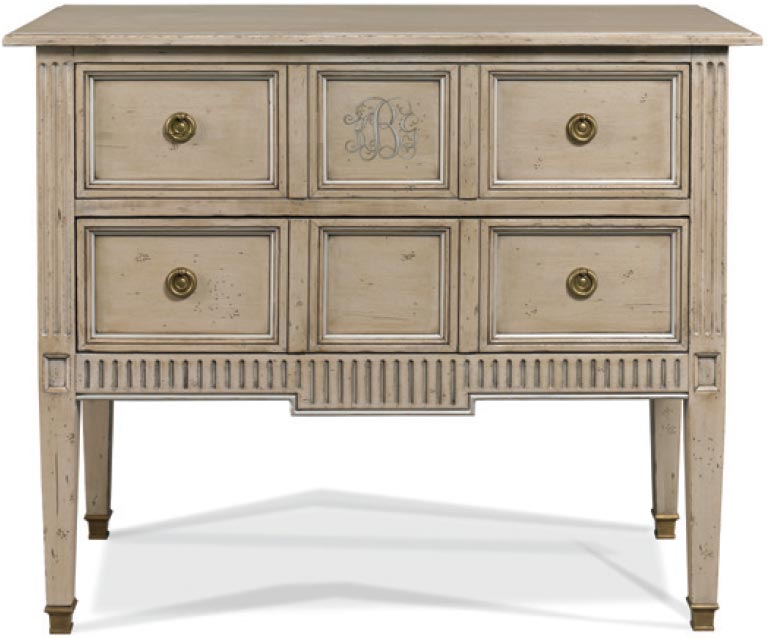 735-72-LL  Night StandShown in -00 Special Decoration finish:-21 Dove with Monogram Decoration in Platinumon center top drawer panel and coordinated striping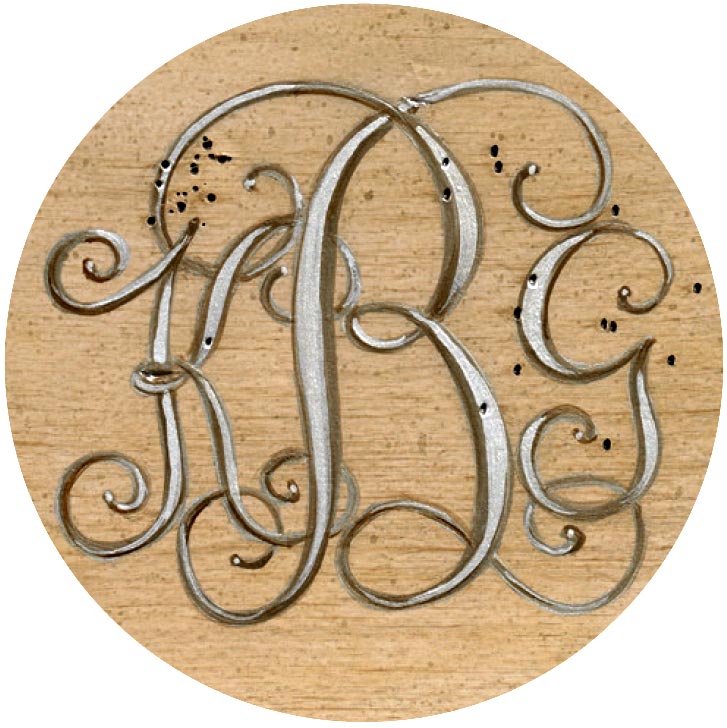 Striping Colors
If a style has physical distressing, we will rub through the areas of decoration to appear appropriately aged; if there is no physical distressing the decoration will not have rub through. Add detailing to any case piece.